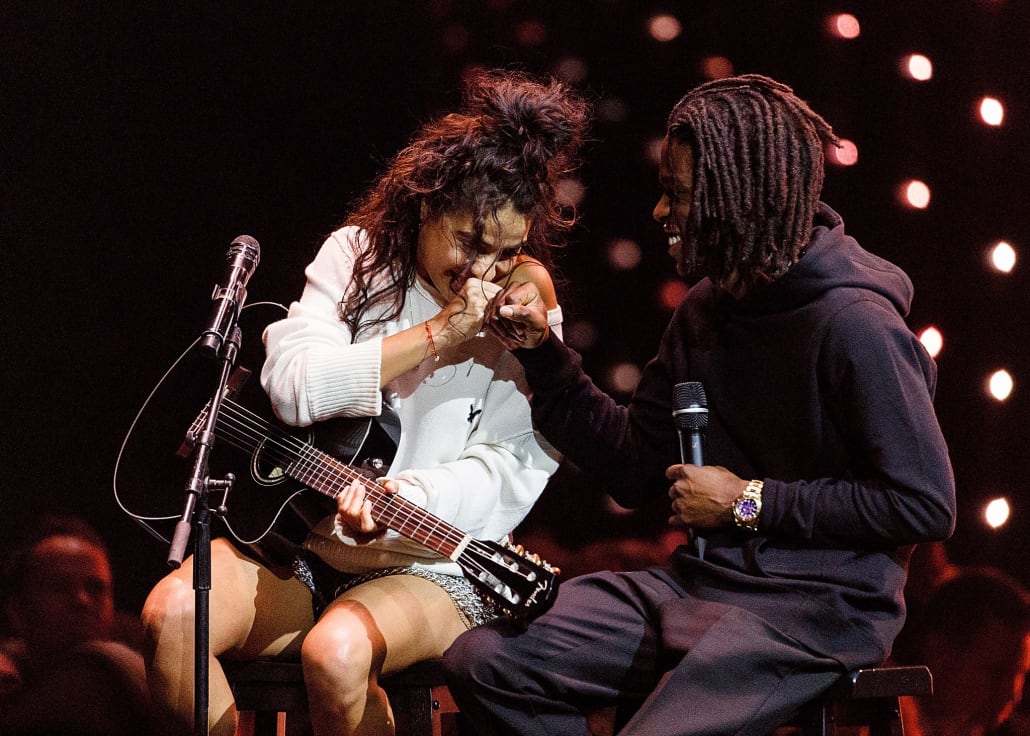 Courtesy: Andrew Chin
Daniel Caesar, a three-time Juno nominated artist, has collaborated with the Junos breakthrough artist of the year, Jessie Reyez to remix Figures.
In the song Caesar expresses his concerns about mental health while dealing with potential a breakup.
The new song Figures, a Reprise debuted at the 2018 Junos, Sunday March 25. Reyze began the song on an empty stage with only her guitar and the microphone while Caesar was signing in background with the backup vocalists. Around halfway through the performance Caesar joined Reyez mid-stage. The two Torontonians finished the song with a duet.
The YouTube video has reached almost 210,000 views, if you haven't heard the song yet, press play below.